Vaccines for Children (VFC) program is now offered in both our clinics. 
​ATTENTION: COVID-19 INFORMATION
If you are experiencing any respiratory illness symptoms, please call our office prior to walking-in to schedule an appointment. 
For the latest information about the coronavirus:
School:
https://www.gunnisonschools.net/for_staff/c_o_v_i_d-19_r_e_s_o_u_r_c_e_s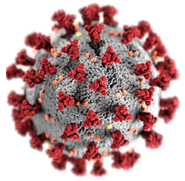 Local:
https://covid19.gunnisoncounty.org/  
State:
https://covid19.colorado.gov/
National:
https://www.cdc.gov/ 
We are open for appointments.  We cannot accept walk-in's, but can regularly accommodate same day appointments. We are also offering tele-health visits. Please call our Gunnison office at 970-641-0211 or Crested Butte at 970-349-6749 to schedule today.
Gunnison Valley Family Physicians
Gunnison Valley Family Physicians (GVFP) specializes in quality primary health care with an emphasis on disease prevention and health promotion. Certified American Board of Family Physicians.
GVFP has provided quality primary family health care to the Gunnison Valley since 1941.  As Family Physicians, we offer health care to all ages within a broad spectrum of hospital and clinic services.  We are an independent clinic that is proud of our knowledgeable and caring staff. We accept a range of insurance plans.
Be sure to see our NEW Healthy Living Program, Tips, and Information Page.  GVFP wants to help you and your family get and stay healthy!
Schedule an Appointment
Please call to schedule an appointment.
Gunnison 970-641-0211
Crested Butte 970-349-6749

We appreciate your call and will make an effort to see you as soon as possible. For emergencies, call 911 or visit the Hospital Emergency Room. Answering Service available after-hours.
Mask Policy
Patients and Staff are required to wear a mask if they are experiencing any respiratory symptoms.

GUNNISON
Address: 130 E. Virginia Ave.
Gunnison, CO 81230
Main Phone: (970) 641-0211
Fax: (970) 641-1268

Hours:
M-F 8:00 am – 5:00 pm
Closed 1:00-2:00 for lunch
Sat. Currently Closed
Answering Service available after-hours.
CRESTED BUTTE
Address: 214 6th Street, Suite 1
Crested Butte, CO 81224
Main Phone: (970) 349-6749
Fax: (888) 540-4013
Hours:
M-F 9:00 am – 5:00 pm
Closed 1:00-2:00 for lunch
BILLING
Business Office: (877)622-5074